While the Patient and Family Advisory Committee is relatively new at Hutchinson Health, its functioning has matured rapidly. CEO and President, Dr. Steve Mulder, attended a Minnesota Hospital Association (MHA) conference in 2015 that included a focus on patient engagement. He liked what he heard and discussed the concept with the organization's executive team.
With executive team approval and support, Hutchinson Health's Wellness department initiated the process of determining the organization's readiness to develop a Patient and Family Advisory Committee (PFAC). They distributed The Patient and Family Centered Care Survey to selected providers and staff to help them decide how quickly they could move forward. They were aided in the interpretation of the results by Lisa Juliar from the MHA.
It looked like everyone was ready to take the next steps. The goal in creating a PFAC was to improve the patient experience leading to better therapeutic outcomes. The team believed that encouraging patient opinions and feedback would help improve patients' healthcare experiences and that this belief was supported by existing data and literature.
Recruiting Members
Glen Kegley, Chief Operating Officer, was aware that finding PFAC members may be challenging. He described the recruitment of PFAC members as starting by asking one of the social workers and a medical surgical nurse to identify patients and family members who had experienced a wide range of services. They made an initial call to the people they identified to determine whether they were interested in learning more.
When the answer was "yes", Amy Martin, the Wellness Program Coordinator and primary staff liaison for the new PFAC, followed up with a more detailed description of the committee and its responsibilities. A lunch invitation was extended to interested individuals to hear Lisa Juliar's story about becoming a patient advocate and how patient and family member's experiences and feedback make a difference in health care. Lisa also spoke with providers and service area managers about the importance of including patients and their family members at every level of their care.
Glen and Amy were really happy to be able to appoint five experienced patients and family members to serve on the committee. The other regular members included a pediatrician, a home care lead and Amy and Glen.
Early Work
The group was off and running with monthly meetings starting in June, 2016. The expectation was for the PFAC activities to be led by community members. Department and service area managers and supervisors were asked to use the PFAC as a resource. That really helped the committee to start working on meaningful projects and providing input in significant ways.
One early project involved Urgent Care. The PFAC considered proposals for hours of operation, the triage processes, phone messaging, and provided feedback on scripting materials and locations where patients receive information.
The laboratory manager asked for input on potential changes to specimen transport processes.
Marketing leaders asked for input on content for the quarterly newsletters.
Patient access staff received feedback on entrance signage and phone messaging.
The quality department presented an overview of their services to the PFAC and described the grievance process. This background allowed the PFAC members to provide informed responses to questions about whether the current processes to submit concerns and compliments were adequate and patient and family friendly.
A major benefit for staff coming to the PFAC meeting is that the department representative can really drill down to understand the reason the members answer in a certain way. An important requirement is that managers are expected to provide follow-up to the PFAC about what was done and when. The responses from managers who have discussed proposals with the PFAC have been positive and all have been willing to come back.
Ramping Up
The members of the PFAC were enthusiastic about their work, but felt that meeting once a month didn't give them the continuity they needed. They asked to increase meetings to twice a month and Hutchinson Health agreed. One meeting a month is now used for department supervisors and managers to come and get feedback and advice from the PFAC.
For 2017, Hutchinson Health decided to add additional members to the PFAC. This time the recruitment process included asking two physicians who have been supporters of the PFAC and additional departments for suggestions. This resulted in adding four new members for 2017.
PFAC-Approved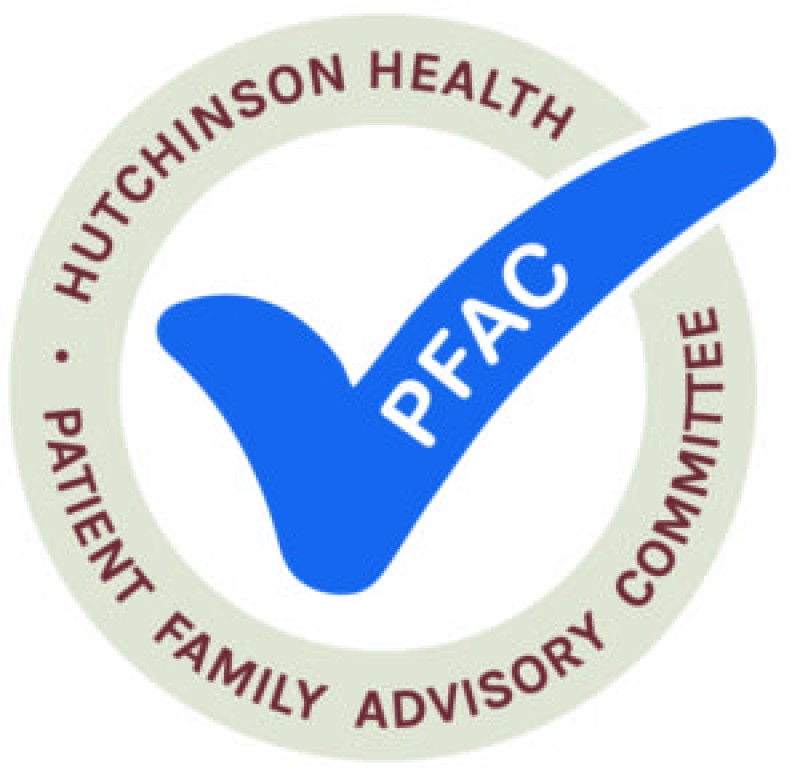 The PFAC has been developing a PFAC-approved designation, similar to the Good Housekeeping Seal of Approval concept. They have created a new logo and it will be used to identify projects and programs that have been approved by the PFAC. It signifies that patient and family member input was sought to help shape the idea or project to foster better patient and family experiences.

Enriching the Patient Experience Committee
Another next step forward is adding a PFAC member to a new Patient Experience committee. The committee will have up to three physicians from the clinic, ED and hospitalist group, some frontline staff and a PFAC member. Glen Kegley was grateful for how easy it was to recruit this person from existing PFAC members.
Promoting Patient Engagement through Videos
Hutchinson Health received a grant from the MHA that allowed them to create a series of videos highlighting the importance of patient-centered care and the commitment to listening to the patient voice. The videos use the Include Always logo and are introduced by a description that was developed by MHA:
"Include Always. That's what we aim to do.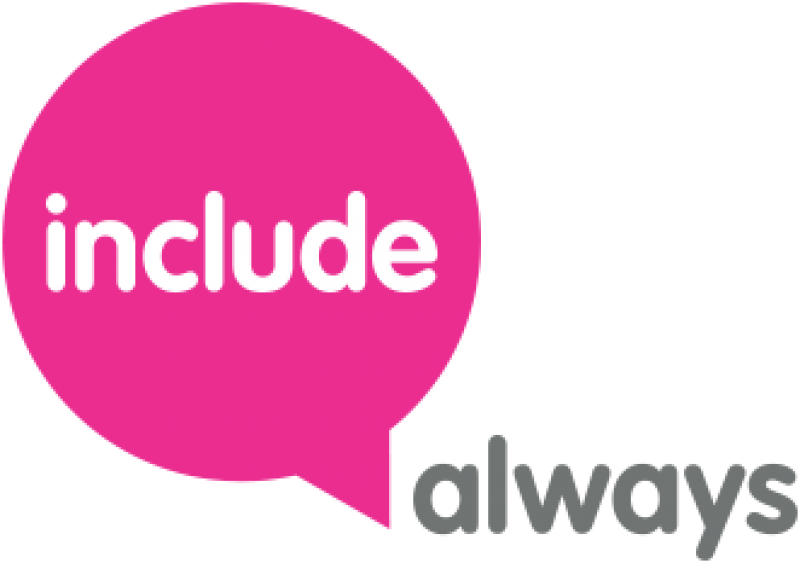 Include patients and families at every level throughout the health care system."
In addition to using the videos (click here to see one!) on the website, they are also rotated on the organization's TV monitors and on their Facebook page and Hutchinson YouTube. The response by staff and patients has been good. Glen noted that it does take time and it's challenging to establish an identity for something new, like Include Always.
Continuing on the Path
Glen believes that Hutchinson Health is blazing new trails by involving patients in decision making in new and different ways. Precisely where this will lead is unknown now. They will continue to assess where and in what form patients want the work to go to help determine how the organization delivers care.

Caution, look out ahead! Challenges faced by Hutchinson Health:
The key to a smooth implementation has been leadership support in helping shape the work of the committee. Without that, it would have been very difficult. That commitment also made it easier to recruit new members to the PFAC.
Committee members need to really feel that their input is heard and valued. That is why reporting back on what was done with recommendations is critical.
Plan that it will take time to establish an identity and recognition for any new logo, like Include Always.