MAPS 2018 Conference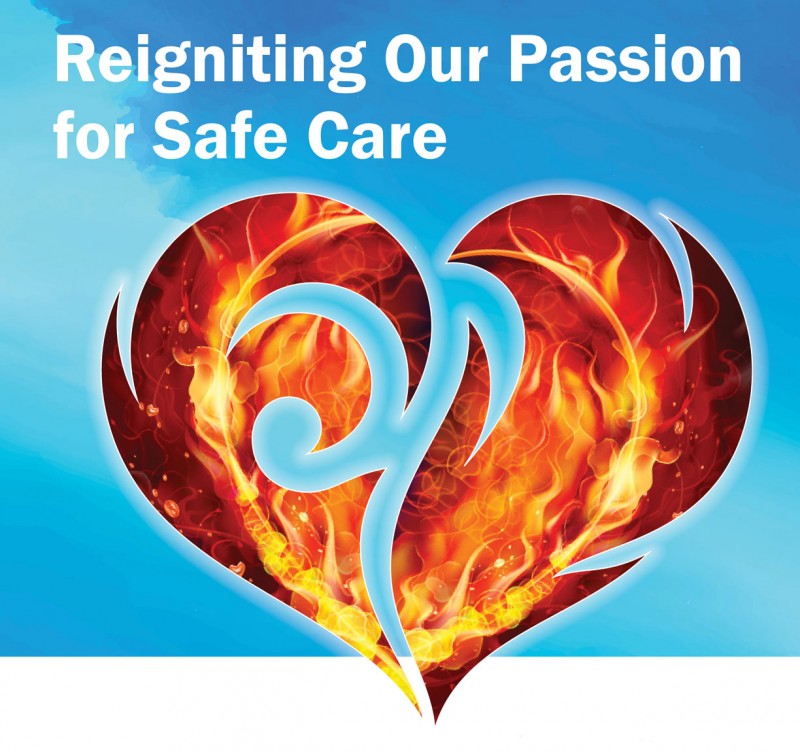 August 22, 2018
The time has come to register for the Minnesota Alliance for Patient Safety bienniel conference, which will be held October 25 & 26, 2018 at the Minneapolis Marriot Northwest. MAPS works to achieve safe care everywhere by engaging a diverse stakholder coalition that broadly represents Minnesota's health care community. MAPS is a subsidiary of Stratis Health. We would love to have you invite your patient partners, residents and families to learn more about the health care system and how they can be partner with systems to achieve safety. There will be two patients courageously sharing their stories during the conference. We will discuss the impact these events have had on their lives so that others can learn from the experience. Click here to see the complete brochure with registration information. There is a special discounted rate for patient partners.
MAPS Welcomes New Interim Executive Director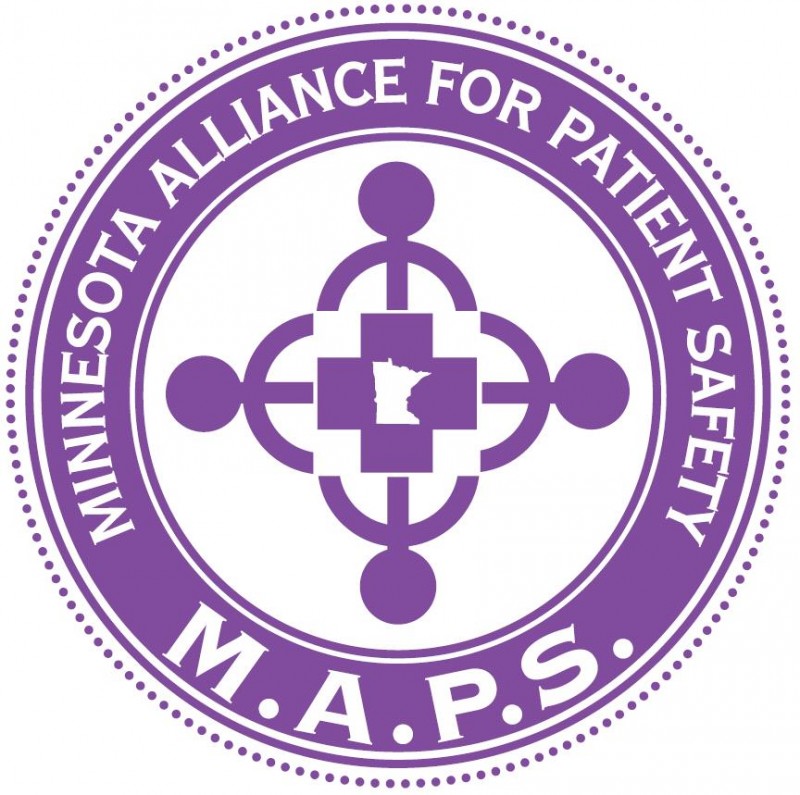 June 4, 2018
The MAPS Board of Directors is thrilled to announce that Catherine Hinz has accepted the position of Interim Executive Director for MAPS, effective June 4, 2018. Catherine has an in-depth and diverse background in patient safety work, most recently serving as Director of Patient Safety at the University of Minnesota Health/M Health. She also worked as an independent contractor for MAPS in 2015-2016, spearheading MAPS' initial work in advancing patient and family engagement under a federal grant. Catherine's familiarity with MAPS goes back many years as she served on MAPS committees and presented at MAPS conferences while serving as the Director of Quality and Patient/Employee Safety at HealthEast Care System. She will draw on her years of experience and familiarity with MAPS' work to propel us forward on patient and family engagement, planning for MAPS 2018 Conference, and bringing the patient voice to safety across all settings of care.
Catherine has a Master of Healthcare Administration from the University of Minnesota's School of Public Health and a BA in Business Administration from the University of Wisconsin-Eau Claire.
MAPS is excited to have Catherine join us and help to advance our mission of safe care everywhere.
Recruiting PFACs for a quality improvement project!
April 3, 2017
Improving Care Experiences for Racial and Ethnic Minorities Through Patient and Family Advisory Councils
My name is Kendra Jones, and I am a graduate student at the University of Minnesota School of Nursing. I am working with the Institute for Patient-and Family-Centered Care (IPFCC) on a quality improvement project: Improving Care Experiences for Racial and Ethnic Minorities Through Patient and Family Advisory Councils. This project aims to strengthen healthcare organizations' abilities to advance health equity through identifying and promoting strategies that help to recruit and retain diverse populations on Patient and Family Advisory Councils (PFAC). We will be creating a resource that details the importance of diversity and inclusivity in the organizational culture and highlights recruitment and retention strategies to effectively engage the perspectives of advisors from diverse racial and ethnic backgrounds.
We are recruiting several PFACs to partner with us on this project. PFAC participation will include providing written and verbal feedback on the resource three times from April 2017 to October 2017. Written insights, comments, and suggestions will be collected through email and verbal comments will be solicited in meetings via phone conference, webinar, FaceTime, or Skype. Conference meetings will require you to reserve a maximum of 15 minutes of time during your scheduled PFAC meeting to provide feedback. You will also be asked to complete a survey before and after participating in the project.
If you participate on a PFAC and are interested in partnering with us on this project, please complete the following survey so that we may determine the right combination of PFACs to ensure that diverse perspectives are represented. The survey can be accessed at the following link.
For any questions, please contact me at jone3132@umn.edu. Thank you!
****************************************************************************************************************************************************************************
January 19, 2017
Patient Safety Awareness Week is March 12-18, 2017!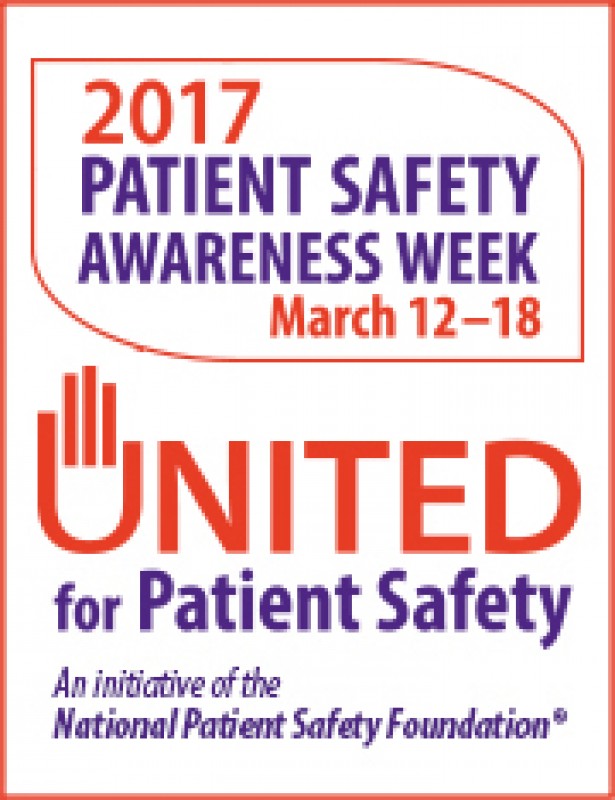 Join @theNPSF and others for a Twitter chat
Patient Safety: What Patients Want (and Need) to Know
Tuesday, March 14, 2017 | 1:00-2:00 pm ET
Use the hashtag #PSAW17chat to join the conversation!
AHRQ Case Study for Patient Advisory Council in Primary Care
After several years of practice improvement activities yielded only limited increases in patient satisfaction and safety, First Street Family Health Center in Salida, Colorado, started a Patient Advisory Committee (PAC) to aid them in their practice transformation efforts. Their PAC was composed of patients, family members, practice staff, and primary care providers working together on a common goal—improve quality, safety, and the patient experience. Together, PAC members have transformed the way the practice functions, increased patient engagement, and improved patient satisfaction.
See the case study here. Posted in May of 2016.
Office of the National Coordinator (ONC) Release Patient Engagement Playbook
June 2016

Patient engagement can have big benefits for your practice and your patients: better communication, better care, and better outcomes. Health information technology (health IT) is a powerful tool to help you get there — so learn how to make it work for you.
Use the Patient Engagement Playbook as your guide. The Playbook is an evolving resource for providers, practice staff, hospital staff, and other innovators: a compilation of tips and best practices we're collecting from providers and health systems like yours.
AHRQ Releases Success Stories Shown to Help Engage Patients and Families in Primary Care
May 25, 2016

New success stories from AHRQ's patient and family engagement project, Guide to Improving Patient Safety in Primary Care Settings by Engaging Patients and Families, provide demonstrated experience for improving patient safety in primary care: Beth Israel Deaconess Medical Center provided patients with access to their clinical notes, Bellin Health (Green Bay, WI) implemented a comprehensive model of team-based care in primary care leading to improved patient and provider satisfaction and First Street Family Health Center (Salida, CO) formed a patient and family advisory council that transformed the way the practice functions. While the patient engagement effort is underway, project components will be released over the next year to support primary care practices in their efforts to improve patient safety.
Access all three success stories, and other resources for providers, practice staff and patients, and learn more about AHRQ's patient and family engagement in primary care effort at the AHRQ project page.
Patient Reporting of Safety Events Feasible, Prototype Shows
May 19, 2016

An AHRQ-funded contract to develop and pilot a prototype for capturing patient-reported patient safety events has demonstrated that such as system is challenging but feasible. Researchers pilot testing the project were able to capture information on safety events from the patient and family perspective – a viewpoint that has previously been unavailable to hospitals and others. Most patient safety event reporting systems capture information from the clinician or provider perspective. Including the patient perspective gives patient safety experts a more complete understanding of the event that happened. The Health Care Safety Hotline was developed and implemented in two hospital systems over 15 months. A total of 37 reports were successfully submitted by patients. A final report from the project includes lessons learned and the materials used to develop and deploy the prototype. Read about the report's findings and their importance to patient safety in a blog post by Jeffrey Brady, M.D., M.P.H., director of AHRQ's Center for Quality Improvement and Patient Safety:
Person & Family Engagement (PFE) Resources now available on the Partnership for Patients Resource page
April 22, 2016
To access the resources, visit the Partnership for Patients Resources page, or navigate from the Partnership for Patients Community homepage by clicking on the icon labeled "Patient & Family Engagement." Please note a login and password is required to access the folders.
The resources have been identified and organized in order to assist the HEN community with implementing the five PFE metrics, as well as to align with the PFE Strategic Vision and Roadmap's strategies. We have developed a new folder structure to ensure you can easily locate the information. Upon visiting the site, you'll notice a folder for each of the five PFE metrics, and within them, subfolders that are in accordance with the strategies outlined in the Roadmap (see image below). Inside each strategy folder you will have access to resources like "how-to" guides, checklists, instructional classes, case-studies, and implementation tool-kits. It is our hope that by accessing these resources you will have the information necessary to successfully fulfill the five PFE metrics.
These resources and the improved storage structure are available on the site today. Please note some folders are currently empty. We will continue to identify, collect and add new resources to these folders on a rolling basis so make sure to visit the resource center often for the most up-to-date information. In addition, if you have resources that fit within the PfP metric or strategy folders, and would like to share these with colleagues, we encourage you to e-mail these resources to PFE@air.org.
Tom Workman and the Person and Family Engagement Support Contractor (PFEC) Team, Principal Researcher, Health Care Practice Area
American Institutes for Research, 1025 Thomas Jefferson St, NW Suite 3290, Washington, DC 20007
How Hospitals Can Partner with, Engage Patients and Families to Improve Care
December 14, 2015
Hospital and Health Networks

Use this comprehensive list of resources to develop and implement your patient engagement strategies.
Charisse Coulombe, Jessica Blake McNab, and Natalie Erb
Patient and family engagement in health care represents a continuum of strategies and interventions that can occur at the bedside, in the boardroom and in the community. Partnering with patients and families has many cascading benefits related to health care quality, patient activation and the elimination of health care disparities.
The Health Research & Educational Trust has developed a comprehensive list of resources for developing and implementing patient and family engagement concepts and strategies. The resources are all designed to support hospital efforts to partner with patients and families. Read entire article here.