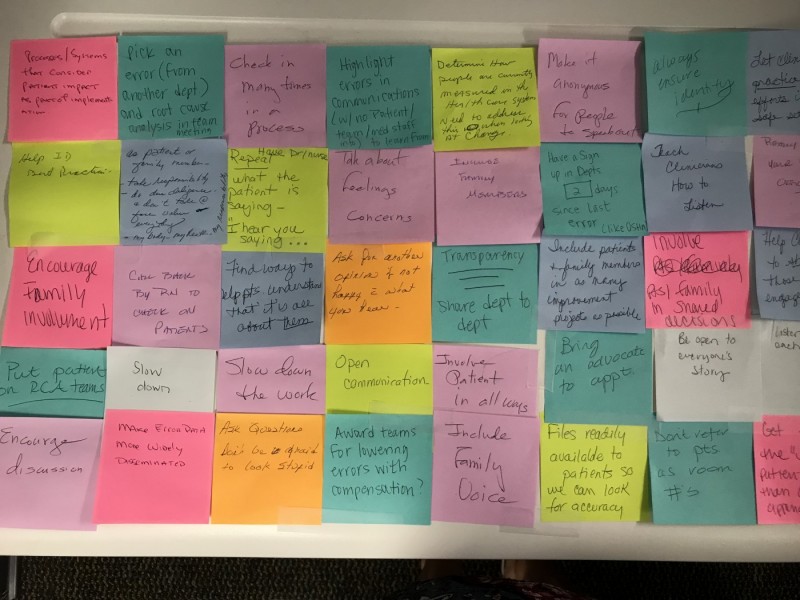 Interested in hosting a community conversation?
Include Always: Community Conversations for Safe Care, is a Minnesota movement that is changing the way people think and talk about patient safety and medical errors, as well as take action to prevent them. Did you know that medical errors are estimated to be a leading cause of death in the United States? Developed by the Minnesota Alliance for Patient Safety (MAPS), this program aims to have our healthcare community understand why medical errors are a public health issue and how these errors affect patients/families/residents, health care delivery systems, and clinicians and healthcare workers. When we are all on the same team and the same page, we can make a difference to improve healthcare safety.
This interactive Information Session is an in-person experience run by MAPS staff.
We can come to your regularly-scheduled meetings and will modify timing and activities as necessary. We aim to:
Create an understanding of patient safety and why errors occur in our complex environment.
Identify why including patients and families in work that impacts quality and safety is important.
Practice in your role as expert partners in safe care delivery.
Invite us in! We can help your Board, leaders and medical staff, Quality/Safety Committees, and Patient/Family Advisory Councils (PFACs) better understand the state of safety and how patients and families can be engaged to improve care.
Email MAPS to schedule!